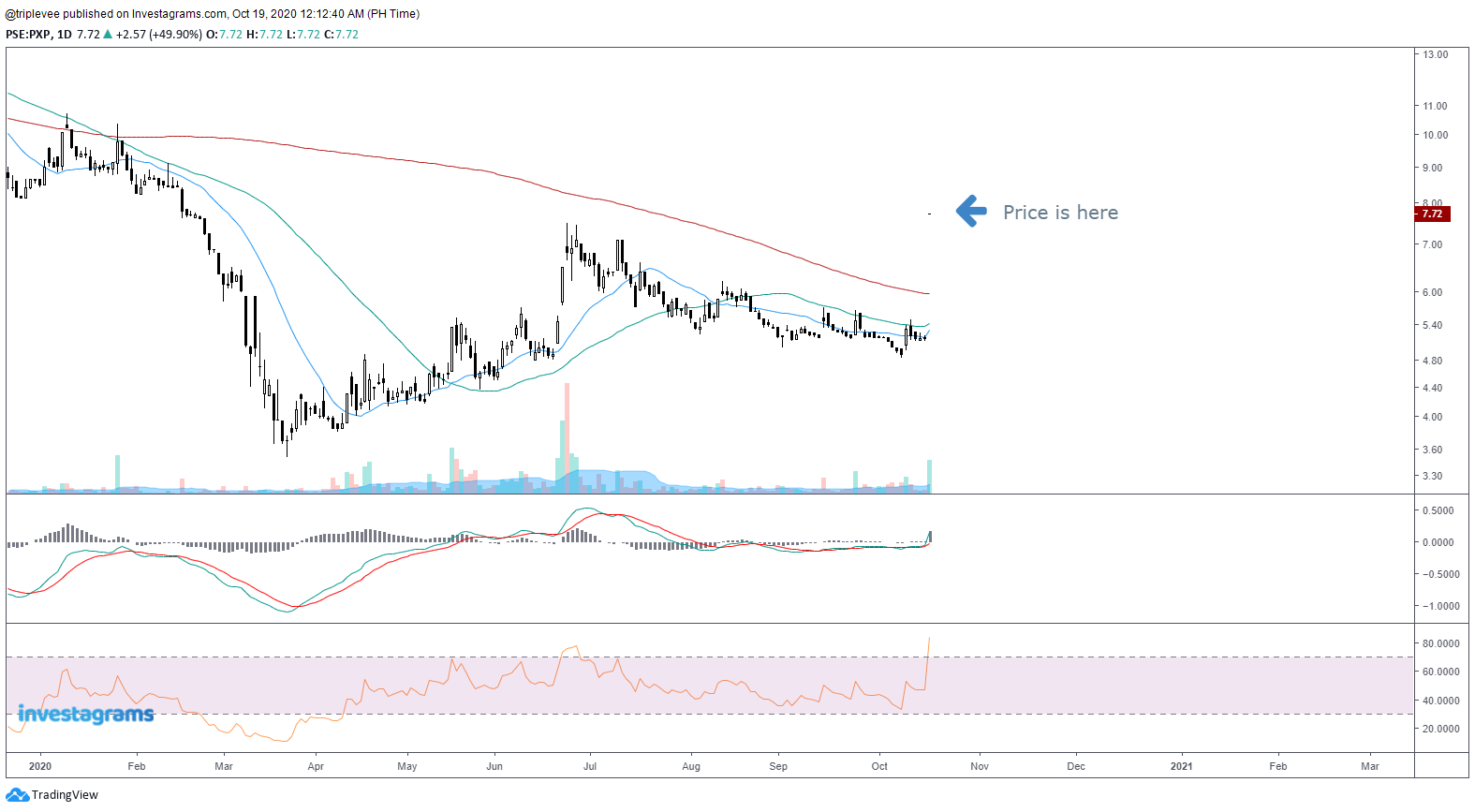 Stock: PXP
Company: Philex Petroleum
Support: 7.5
Resistance: 9.40 / 10.20
---
Lately, PXP recovered considerably by 49.9 percent, therefore, we expect that there will be a significant upward shift within next week as well because the stock is opening at higher level compared to the past that lead to a breakout as high as P7.50.
Recommendation
To protect your portfolio, we recommend you to keep your trailing stop around P7.50. As we expect it to sharply rise next week, you will be able to set your target levels at P10.20.
Furthermore, those who are new holders, you can opt to buy at the opening price from the beginning of this week.
Keep in mind that you have to set cut loss less than 5 percent compared to your entry price as this will help you avoid any drawdowns in future.